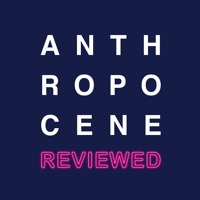 Categories
Statistics
| | |
| --- | --- |
| View count: | 1 |
| Likes: | 0 |
| Dislikes: | 0 |
| Comments: | 0 |
| Duration: | 26:50 |
| Uploaded: | 2021-04-29 |
| Last sync: | |
John Green reviews the opening scene of the movie Penguins of Madagascar and the smallpox vaccine.
Preorder The Anthropocene Reviewed book, out May 18, 2021:
https://anthropocenereviewedbook.com
Join John Green and special guests on the The Anthropocene Reviewed virtual book tour! Each ticket purchased will grant access to the respective live event and include a signed copy of The Anthropocene Reviewed. Ticket links and more information at
http://www.johngreenbooks.com/appearances.
Tour dates:
Monday, May 17th at 4:30 PM PT / 7:30 PM ET
Northeast Event in partnership with The Wilbur Theatre
With special guest Clint Smith
Tuesday May 18th at 7:00 PM PT / 10:00 PM ET
Western Event
With special guest Sarah Green
Wednesday, May 19th at 4:00 PM PT / 7:00 PM ET
Southern Event
With special guest Hank Green
Saturday, May 22nd at 1:00 PM CT / 2:00 PM ET
Midwest Event
With special guest Ashley C. Ford
For every ticket purchased, $2 will be donated to Partners In Health. $1 is included in the ticket price, and my publisher Dutton will match every $1.
No transcript to display.